Luc Gosselin
Commemorative Co-ed Volleyball Tournament
We regret to announce that we will not be hosting a Luc Gosselin Commemorative Coed Volleyball Tournament this year. Thanks to all our players, volunteers and fans for 15 amazing years of support. We hope to see you all safe and healthy very soon!
Love
Unite
Cherish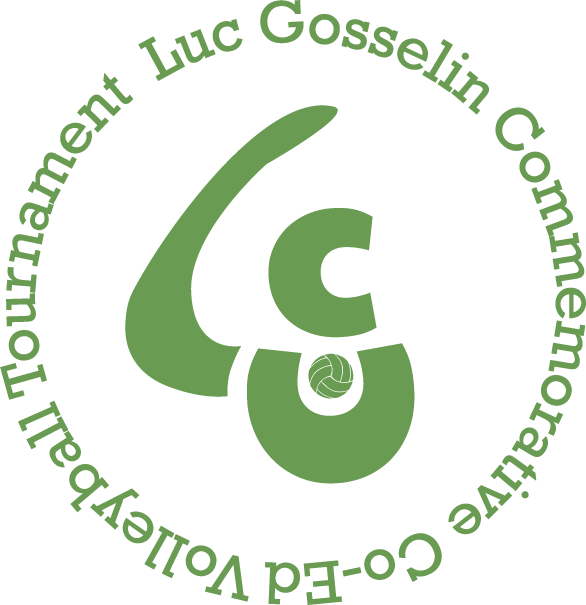 Welcome, Bienvenue!
Now in its 15th year, the Luc-Gosselin Commemorative Volleyball Tournament is one of the best Co-Ed volleyball tournaments in Manitoba, and a fun weekend where friends, family, volunteers and players come together to celebrate the memory of Luc Gosselin. The tournament will be held at École Gabrielle-Roy in Ile-des-Chênes, MB (15 minutes south of Winnipeg on HWY 59) on Friday May 24th and Saturday May 25th 2019, with some teams scheduled for their round robin games at Centre scolaire Léo-Rémillard (South St. Vital) on the Friday evening. Hurry and register your team or sign up to volunteer! Visit our site frequently as it will continue to be updated with more info!
#LoveUniteCherish       #lucvball2019
Elite
Ultra-competitive, ball-ripping good times. Some of your players have club, university/college experience.
100$/team
Intermediate
Super-competitive, ball-smashing fun. Most of your players have experience playing on an organized team.
100$/team
Recreational
Still-competitive, some balls may be hit. First time players welcome.
100$/team
Donations and Bursaries
Over $40 000 has been donated to individuals and organisations during the past 12 years. See who were the recipients.
Donations
Thank you to our Sponsors